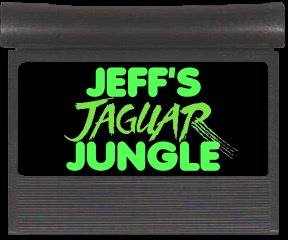 This site is devoted to the 64-bit Atari Jaguar game system.
Jeff's Jaguar Jungle is part of
JVGS
.
Gameplay video featuring 50 Atari Jaguar games:
Latest updates:
Jan. 24, 2016: Fixed some broken links and removed some dead links.
Mar. 10, 2013: Redesigned site and added sidebar for easier navigation.
Nov. 28, 2012: Added review for Superfly DX. Added links to several homebrew games.